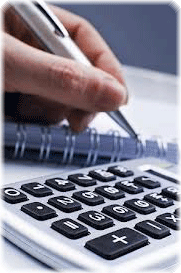 Government Grants
To boast productivity, the Government of Singapore has many different initiatives to help SMEs implement and defray their cost of implementation for IT solutions that would boast their capability and enhance the firm's productivity.
The 2 key initiatives related to our system which you can consider are PIC and ICV.
PIC (Productivity and Innovation Credit Scheme)
The PIC scheme is administer by Income Revenue Authority of Singapore.
Under the PIC Scheme, businesses can enjoy 400% tax deductions/allowances and/or 60% cash payoutfor investments made in any of the Six Qualifying Activities from the Years of Assessment (YAs) 2013 to 2018. Our product qualifies under point 4 of IT Automation Equipment activity. For more information, you may click on the link below.
https://www.iras.gov.sg/irashome/uploadedFiles/IRASHome/Quick_Links/PIC%20Automation%20Equipment%20List%20(as%20at%20270911).pdf
ICV (Innovation and Capability Voucher)
The ICV scheme is administered by Spring Singapore.
The ICV was expanded in March 2014 to help SMEs in the adoption and implementation of simple solutions that will improve business efficiency and productivity. For Productivity Solutions, each qualified enterprise can apply up to a maximum of two vouchers out of the available eight vouchers for each SME. Each voucher can only be used for 1 of the Integrated Solution specifically. Each voucher is S$5,000/-.
From 1 Nov 2015 onwards, SMEs must select a solution from one of the pre-approved vendor for the specific solution for the application of the ICV voucher. We are pleased to inform that we are one of the pre-approved vendor for the solution of Human Resource Management.
Eligibility
All local SMEs can apply for ICV if they meet the following criteria:
– Registered and operating in Singapore
– Have a minimum of 30% local shareholding
– Have group annual turnover of not more than $100 million OR group employment size of not more than 200 employees
So take advantage of the wonderful scheme above to implement our powerful HR system to enhance your capability and improve your HR operational effectiveness.
---
Feel free to write to us for more information or discussion via Request Quotation/Enquiry.
---