The core team of Avelogic comprises:
Leong Shiu Fatt – Managing Director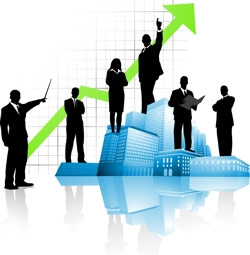 Shiu Fatt graduated with a Bachelor of Business Administration from RMIT University, Australia. Prior to joining starting Avelogic, he was an account manager handling IT implementation and financial accounting trainings for an established software company.
His passion is in web application development and he provides the directions in our product & technology platform. He works closely with industry leaders to chart the path for Avelogic to be relevant and succeed in the new 21st century economies.
Kervin Low – Operation Director
Kervin graduated with a Bachelor of Science (Information Technology and Business) from UniSim University attaining 2nd Honours (Upper) during his course of studies. He is a graduate IT Engineer, understanding business concepts and armed with Cisco Certified Network Professional (CCNA & CCNP). Kervin specializes in development of solutions, Payroll, TMS and HR systems. Fully conversant in Microsoft advance development technologies. Kervin works very closely with Shiu Fatt, and oversee the R&D team and all functions of Avelogic's software development activities (locally and overseas).
Kervin's responsibility is to come up with products that provides cutting edge benefits and values for our clients. Kervin participated in National Skills Competition (PC & Networking Category) in 2002 and was one of the IT Youth Award finalists recipient in 2007 organised by Singapore Computer Society.
Lenz Goh – Project Director
Lenz graduated with a Bachelor of Science (Info & Communication Technology) from UniSim University during his course of studies. He is a graduate Software Engineer specializes in advance solutions development and network infrastructure implementation. Lenz leads his team and manages our range of products, daily technical operations & development activities.
Lenz's passion in programming saw him leading his development team to the Finals for Microsoft VS.NET Beta Competition in 2002.
C.H Lee – IT Manager
C.H graduated from the National University of Singapore in 1995 and specializes in networking and security management since 1996. With a MSCE qualification, he is the IT specialist and advises our Tech Support and R&D Dept of networking and security intricacies.
He makes frequent trips to clients in the region and takes care of major accounts making sure their system runs optimally.