Capabilities Overview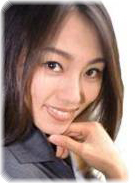 No need to buy another software again? For many this could be a dream come true. The cost and aggravation of licensing, customizing, maintaining, integrating, and supporting in-house software can be overwhelming for many small-midsize businesses. It can literally cost thousands of dollars, draining cash from critical operating budgets.
Most small-midsize companies cannot afford the same luxury to implement sophisticated or high-cost in-house HR and Payroll solutions, but the same employee management issues exist for them too. They have the same burden to maintain and report compliance information to government agencies. They also compete for the same labor pool and must maintain competitive benefit programs, policies, and procedures. They have enjoyed few affordable options to help with these labor intensive and critical business functions. Avelogic changes all that!
Avelogic's SmartHRMS has all the features of sophisticated, high-cost HR and Payroll solutions, yet with a browser-based interface it is extremely easy-to-use.

Why SmartHRMS Hosted Solution Is The Choice ?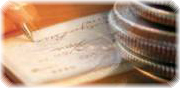 Affordable with No Upfront Capital Investment.
SMART HRMS eliminates up-front investments in infrastructure and integration costs, as well as ongoing maintenance—no individual systems to integrate, no professional services to hire, and no long-term commitment. Your capital is freed up to be used for other purposes such as growing your business. You pay a low monthly subscription fee, and that's it.
Fast and Easy to Implement
SmartHRMS is quick and easy to get up and running and can be implemented in just a couple of days. There are no upgrades to buy or install. SMART HRMS is continually maintained and upgraded for you without any interruption or additional costs.
Scalable – Easily Grow with You
Starting small and low cost, you may upgrade or upsize as your needs grow. With SMART HRMS you can grow your business without incurring costs to add additional equipment, software, or personnel.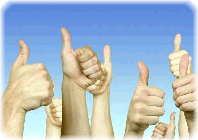 Easy-to-Use
Our simple, consistent, browser-based graphical user interface allows properly authorized managers, clerks, and employees to easily use the system with little training required.
Can Access It from Anywhere
SMART HRMS is available from any Internet enabled device. Employees can work at home and branch office locations can be online without additional networking and infrastructure investments.

Reliable and Proven
Reliability and availability have been engineered into the our delivery of our hosted solution, ensuring maximum uptime and preventing brute-force intrusion.
Safe and Secure


With SMART HRMS, 256-bit SSL (Secured Socket Layer) encryption is used and your data is safer than it would ever be on an unsecured desktop in your office. Individual MS SQL Server databases give you the robustness and power of a professionally managed and continuously backed-up system in a highly secured data center.
Customer Service is Better
Our personnel utilize sophisticated client and application management tools to help us respond to your support requests immediately, efficiently, and effectively.