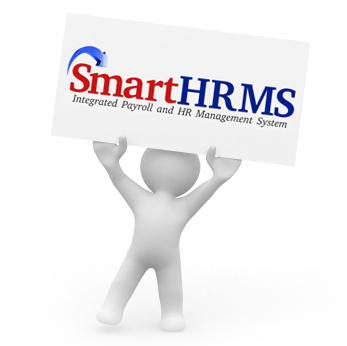 We re-define payroll applications by simplifying payroll processing. For Singapore and Malaysia companies, we have made payroll simpler, more accurate and at superb value for both the business owner and their employees.
Simple & Easy to Use
Our payroll subscription service is simple to use — all you need is a common web browser and an Internet connection.
SmartHRMS needs no software, no special equipment, no special training. In fact you can run it on any reliable operating system or web browser.
Experience unbelievable flexibility – you may process your payroll – anytime, anywhere there is an Internet connection.
Cuts down Processing Time
Save hours each time you do payroll — processing payroll can be done in less than 5 minutes! If you are doing your own payroll, you'll save time to turn your attention on more profitable tasks.
We leverage on web technology to deliver to you updates to the regulatory changes. No more waiting for patches, download, CDs or even diskettes.
We respond faster to you! Collaboration with CPF Board, IRAS and the respective banks such as DBS, OCBC, UOB etc enable us to facilitate your e-transaction faster and better. This is due to compliant web technologies used in our application.
Save Money
Save money by switching from traditional payroll services — why pay so much more? Compared to your current costs (including cost for labour) SMART HRMS will save you up to 80% or more on payroll processing.
We leverage on web technology to give you the best value price you ever get in Singapore or Malaysia. No need for maintenance plan or high price for license costs. We believe that you do not need to pay a bomb to maintain a decent payroll system.
If you maintain your own server to house a payroll system, there is a high cost of maintaining the server and protecting from virus attack, Trojan and worm invasions, and the need to install the latest security patches. All this means heavy IT overhead. With SmartHRMS, you no longer have to worry about this. We leverage on economy of scale to maintain our servers, much better than if you were to do it yourself, to ensure they are always at the highest level of integrity.
Keep Control
Maintain control of processing and distributing payroll — it is vital to your business.
With our smooth integration with the respective E-services, you can verify the transactions before they go thru to ensure deposits are made correctly.
With SmartHRMS you decide when and where you want to process payroll. You can choose to go for bank GIRO Direct Debit, or directly print cheques and maintain the cheques numbers to your local ink-jet printers.
Be Smart
SmartHRMS handle Advances and Loans with the ease of a few clicks. Leave management is even easier, with multiple leave policies to satisfy most leave policies implemented in many organizations.
We have a powerful import interface integration which can import your employee' time sheet attendance. As long as your Time attendance system can generate a time record per line, SmartHRMS will be able to take care of them effortlessly.
Our superb flexibility caters to multiple shifts to one employee capabilities. No more headaches in calculate shift rates or OT rates, just input in the time attendance and SmartHRMS will calculate your employee' remuneration in no time.
We enable you to include your organization's letterhead or logo into your payslip printout. Crisp and clean layout with multiple formats gives you the flexibility to choose the best payslip format to use.
Reduce Hassles & Worry
100% web secured! We used encrypted database technology on our most secured dedicated server in our data centre, together with 256-bit SSL encryption at every page, to ensure that the data sent over the web is totally secured and safe! No hassles or worry because your problem is now our problem!
Eliminate the hassles of tax calculations and payments — we take care of the taxes for you thru IRAS auto-inclusion filing with a couple of simple preparation steps.
Reliability Guaranteed
Reliable and accurate — we guarantee it! We guarantee your overall satisfaction with SmartHRMS. If any aspect of our service fails to meet your expectation, you can cancel your service at any time.
We're so confident you'll benefit from SmartHRMS. If you're not completely satisfied — for any reason — during this time, simply cancel. You'll receive a full refund. No questions asked.