You may ask: "
Is it safe for my database to be hosted in your server? I'm afraid my data will be hacked!

" –

Yes, this is a very valid concern!

As a responsible vendor, Avelogic takes all reasonable steps to ensure confidentiality, integrity and safety of your database hosted with us! How can we achieve this level of commitment?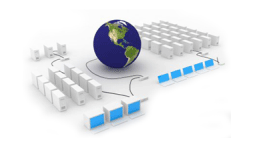 SmartHRMS's security program is based our S.A.F.E. principles.
Secured data centre to ensure physical and network environment is fully attested and secured. Your data is housed in a state-of-the-art Tier 1 Internet data center (IDC), which is rated as one of the best infrastructures in Singapore. Secured and excellent infrastructure keeps our server up and running 24 hours a day, 7 days a week.
Check here for more details of our data center.

Assurance of your data integrity by using Microsoft's latest encryption algorithm to encrypted your database fully, together with full 256-bit SSL encryption when you sent data over to our servers.

Today web-based transactions cannot work if there is no assurance of database integrity. If there are no Secured Socket layer and data encryption, you are exposed to phishers, hackers, snoopers and undesirable elements. With an encrypted database, not even our Avelogic staffs can read or understand the contents of your payroll details.
Full authentication by our program ensure only your password key, and our system password key can decrypt your data. If your database ever falls into the wrong hands, only "gibberish characters" totally useless to the unauthorized user will be displayed. That is the power of our AveDLock™ authentication system that we developed.
The AveDLock™ ensures that the data can be accessed only when 2 different Key-Passes (our System Admin's and yours) are combined together. Once your account is created by the system, we will sent you a sealed Key-Pass ID and Password, which we would not know because it is random generated.


When the database need to be decrypted, the AveDLock™ (meaning "dual-lock") authentication will require that both your Key-Pass and our System Key-Pass be entered together on our authentication interface to unlock the  encryption key of your database. Below shows a sample of how our encrypted database looks like:

In other word, the AveDLock™ works like a safe deposit box!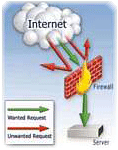 Extensive-Network-Port-Checks is a security policy we developed; checking all network ports with our state-of-the-art security firewalls & utilities to ensure all ground is covered to ensure no security holes are lying around.
With the network firewall in place we secured our servers from intruders and snoopers. With an extensive system monitoring system that trigger alarms when traffic pattern gets extraordinary, we reduce possibilities for any misdemeanors. Combined with daily backup of data, we ensure all the hardware & network grounds are covered.
Providing you with 24/7 security in the data center, with a state-of-the-art and powerful alarm & locking system, SMART HRMS's security model is based on the principle that nothing must be left to chance.
WE PROTECT YOUR DATA AS IF IT IS YOUR MOST PRECIOUS 24 CARATS DIAMOND!
So it is not an over-statement when we say that database in our server is even more secured than most databases sitting in commercial offices.
At AVELOGIC, our customers' interest always come first.