BUSINESS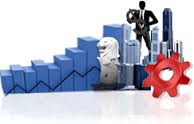 Avelogic is the answer to clients' demands for HRMS and Payroll solutions that are based on today's technology and are affordable to small and mid-sized companies. Many companies are seeking such solutions but most are just not affordable for small and mid-sized companies. Some settled for outdated and inefficient processes that lack features and entails time-consuming processes. With integrated Payroll, HR, and Time Management system, with updated and easy-to-use web brow,user interface, employee self-service, SMARTHRMS becomes a great fit for those who need a robust system that fits their budget.
Our solutions are designed to adapt easily to changing business conditions, and grow with the customer's business Key updates to government regulations that affects your payroll and leave management are easily managed with our updates and upgrades.
AVELOGIC PTE LTD
Avelogic is a provider of web-based Payroll, Human Resource and Time-tracking software and systems. Since 2006, the Company has developed many web-based solutions. SmartHRMS is our flagship product that was developed from the ground-up, using the latest .NET technology.

Our flagship software SmartHRMS supports most operating systems, application servers and databases platforms.
We are headquartered in Singapore, and has strategic partners in Malaysia to support our Malaysian clients. Avelogic is an equal opportunity employer always in search of talented professionals interested in the development and application of proven software technologies.