Avelogic's Solutions are hosted at Awazon Web Services (AWS), Asia Pacific Region in Singapore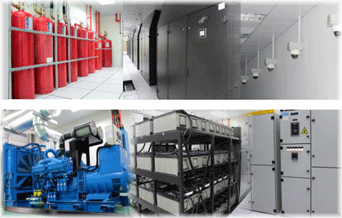 Amazon Web Services LLC (AWS) is a subsidiary of Amazon.com, Inc. Amazon.com, Inc. (NASDAQ:AMZN), a Fortune 500 company  based in Seattle, opened on the World Wide Web in July 1995 and today offers Earth's Biggest Selection.
AWS Asia Pacific Region is located in Singapore and provides Amazon's developer customers with access to in-the-cloud infrastructure services based on Amazon's own back-end technology platform, which developers can use to enable virtually any type of business with multiple redundant availability zones.
Service Commitment
AWS will use commercially reasonable efforts to make Amazon EC2 and Amazon EBS each available with a Monthly Uptime Percentage (defined below) of at least 99.95%.
Refer to more service level agreement committed by Amazon Web Services (AWS)